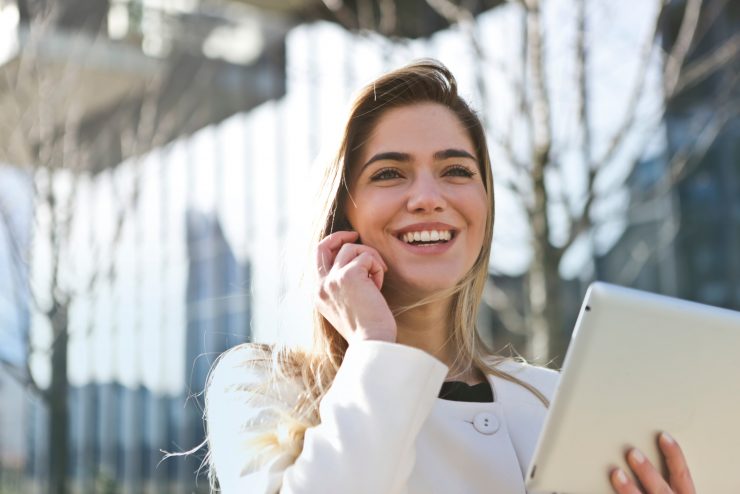 Represents the ideal solution for all those professionals who seek quality, easily accessible and flexible assistance to every needs. Relying on our online secretarial service, as well as improving the organization of your time, will allow you to have beneficial economic savings: in fact, you will reduce all the fixed costs of management, structure and staff, paying for the use of the service limited at the time of actual use.
FiVOCS provides you a virtual secretary, who, just like a traditional secretary, answers the phone, manages your appointment diary, invites those who call you to leave a message or provides the desired information. Our virtual secretaries are not limited to managing phone calls but can carry out a whole series of tasks, even complex and delicate.
A phone number will be assigned to you, even with a geographical prefix of your choice, to be communicated to your customers or used for the calls transfer. The secretary will answer the calls with the name of your office or company and the management of the call will depend only on your requests. If you are available you can decide to make the call forward to you, otherwise the secretary will take note and will instantly send you an e-mail (or sms or fax) with the notification of the call, containing the name and surname of the caller, reason call and any other useful information. In this way you will always be informed and able to recall those who looked for you according to priority. The service can be activated and customized according to your needs.
The service may include additional services such as forward calls, fax and / or toll-free number assignment, agenda management, personalized IVR response for daily reachability h24. An effective choice that allows you to have every day the work situation under control, with more reliability and less thoughts. Your business will benefit both in economic terms but above all in business efficiency.
– Personalized answer: Secretary will answer the calls with the name of your company or studio and call's management will depend only on your requests.
– Data collection: the call will be managed in a competent and professional way. The name and surname and the reason for the call will be requested.
– Call forwarding: you can request call forwarding, so that the secretary is a filter for incoming calls. You will then decide whether to accept the call or reject it by giving instructions.
– Immediate notification: at the end of the call an e-mail notification will be sent. You can also receive call notification by fax or SMS, with a small addition of costs.
– Agenda management: we take care of the management of your agenda, based on the days and times indicated by you.
ADDITIONAL SERVICES
(EXTRA PAYMENTI)
– Geographical fax number assignment: a number will be assigned to you to receive documents by fax, directly in your e-mail box.
– Management of your VoIP number: if you have a Voip number and want it to be managed entirely by us, at a small monthly cost your number will be recorded on our servers.
– Toll-free number assignment: you can offer your customers the possibility to call your company or study for free.